When planning your new bathroom, 2022 is the year to embrace smart technologies. A recent survey of the latest smart bathroom technologies revealed the top bathroom trends in 2022 most appealing to homeowners:
Self-cleaning toilets 

Sanitising bathroom accessories 

Smart showers 

Water conservation systems 

Smart mirrors 
A lot of interest in these technologies is due to the change in our attitudes towards conserving the environment whether this be through using less water or producing less waste. And also unsurprisingly considering the COVID-19 pandemic, there has been an increased demand for sanitising products and accessories. 
Smart Toilets And Their Benefits
Top of the list is the self-cleaning toilet, or combined bidet-toilets (also known as shower toilets). These have been around for a while but have recently become much more popular. At Dobsons, we have been installing them for many years, and have two on display in our showroom. There has never been a better time to invest in a product that not only appeals to those who like to use a bidet for hygiene reasons, but to those who are also looking to waste less toilet paper. With the average human consuming 13,000 sheets of toilet paper per year, it's safe to say smart toilets have a positive impact on the climate.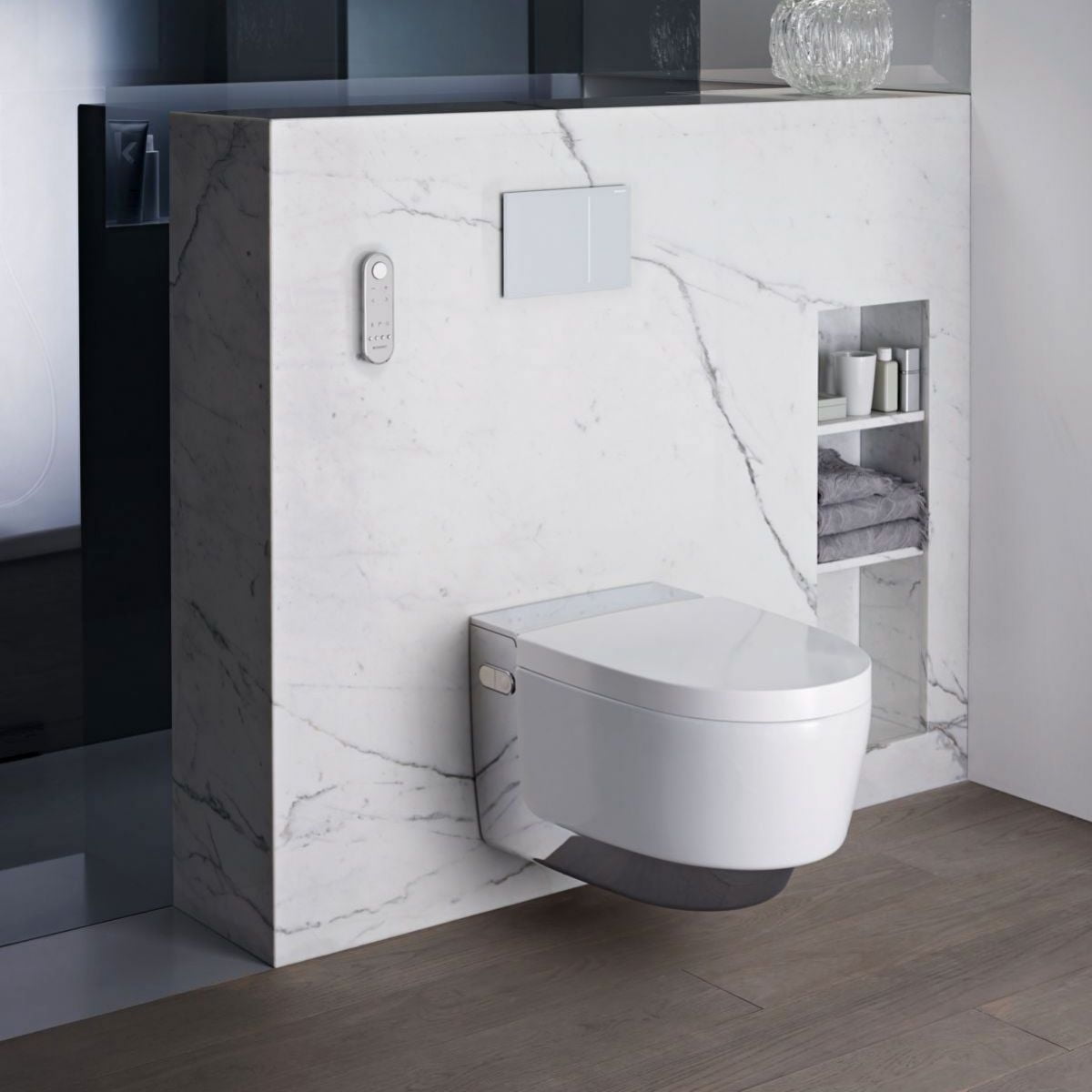 At their most basic level, your combined bidet-toilet will provide you with temperature-controlled water, a spray nozzle that can be altered for optimum positioning and adjustable spray intensities for comfort.
If you're after an added element of luxury, you could choose a model which also senses your approach, guiding you to the toilet with a handy night-light when it's dark (Perfect if you are scared of the dark!) The light sensor detects movement and lifts the cover for you; It will also heat the seat, recirculate the air through carbon-filters to extract any odour, warm-air dries you without the need for toilet paper, and will then close the seat cover back down after a short period of inactivity. Have no need for some of these benefits? No problem, the convenient remote control will allow you to turn off those functions at any point.
Sustainable And Eco Friendly
Not only is bidet-use more hygienic, but most modern bidet-toilets use less than a litre of water to rinse the nozzle and wash the user each time. And if you compare the average water consumption of over 160 litres to make a single toilet roll, there is a considerable benefit from an environmental stand-point too.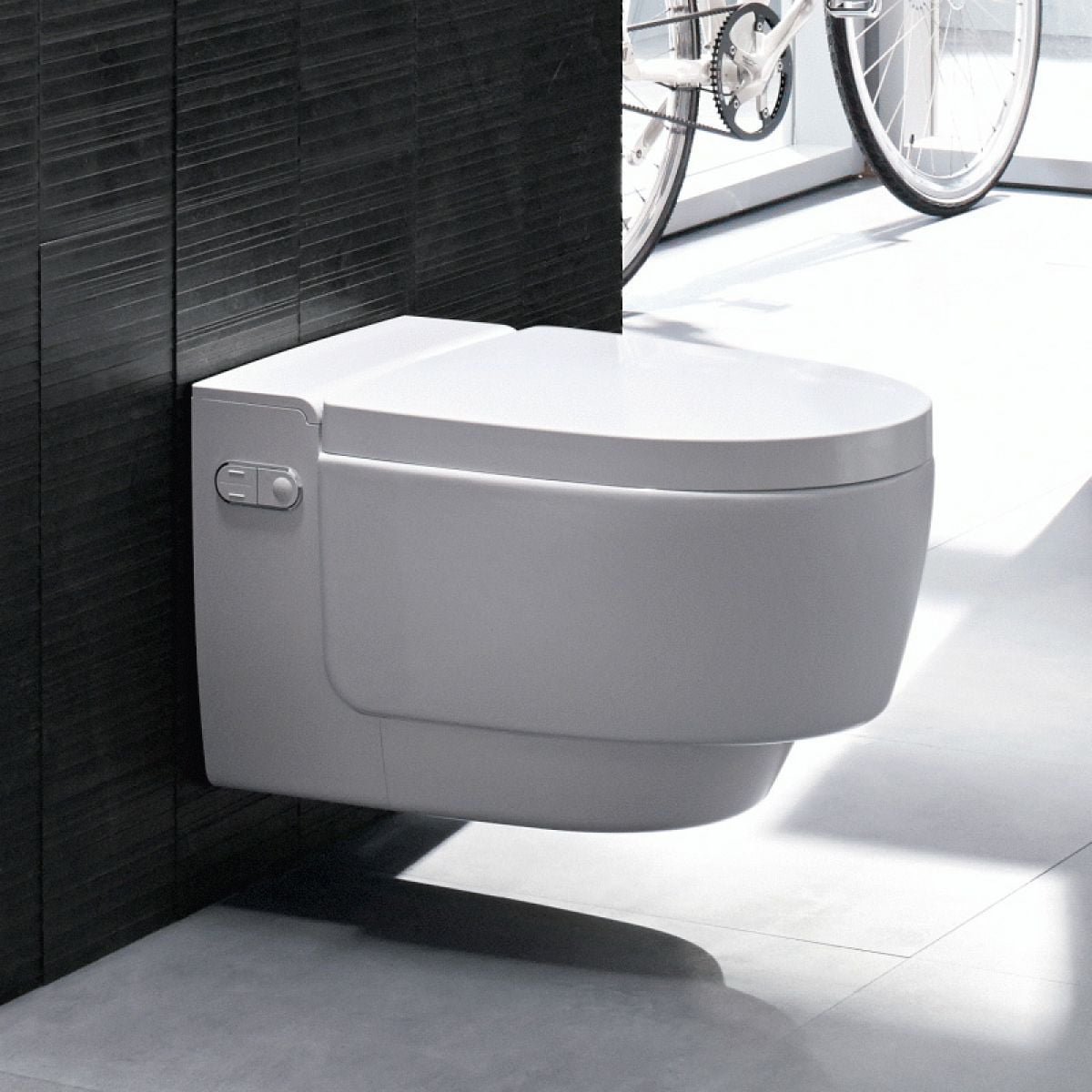 Hygienic
A shower toilet is free from unglazed 'rims' and the entire pan is coated with a permanent dirt-repellent or anti-bacterial glaze. These features reduce the lime-scale build-up and bacterial growth within the toilet, and make cleaning the bowl far quicker. It also uses less water and cleaning agent in the process.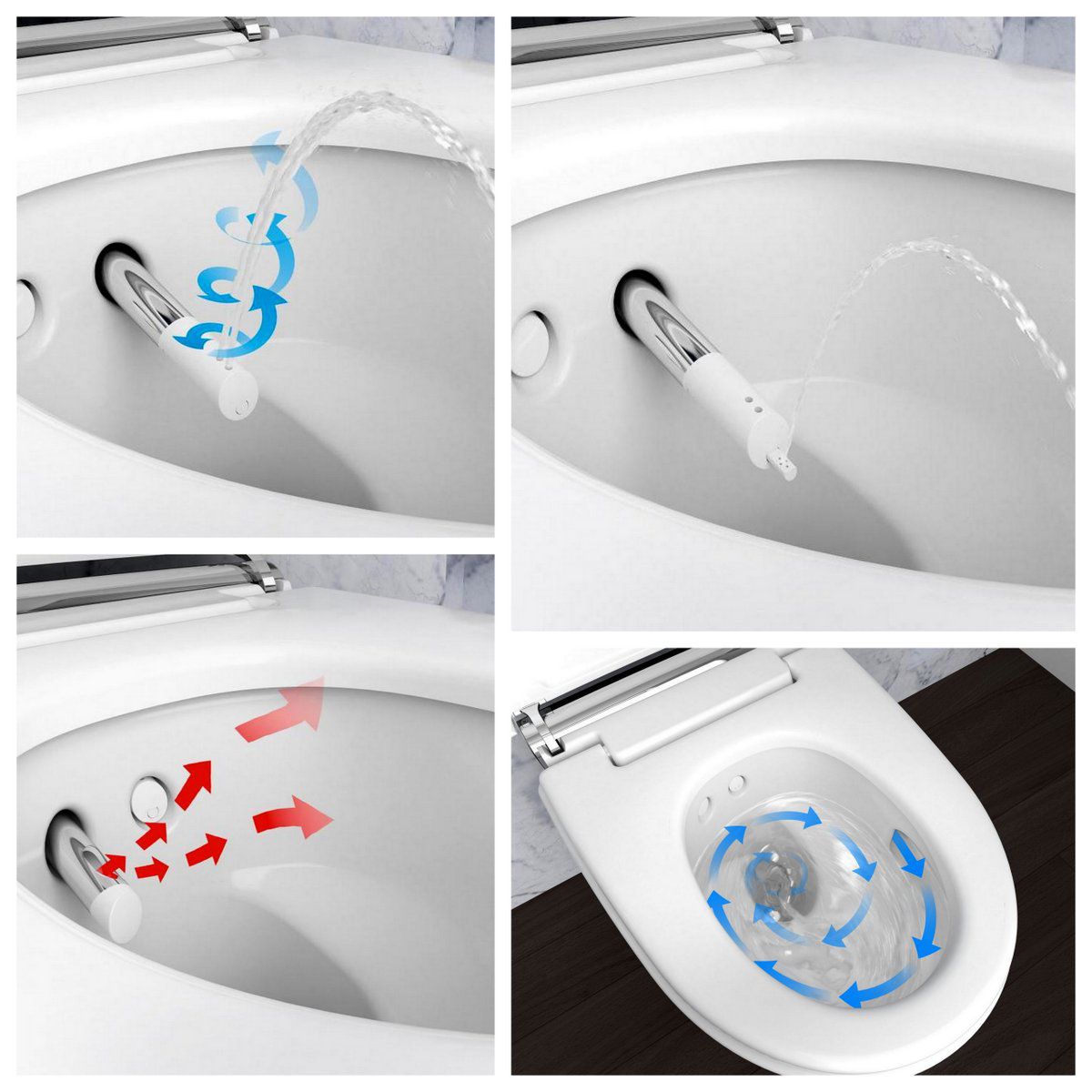 Our favourites
Separate bidets are still available but with space at such a premium for the average UK bathroom, combining the two will create more space which could be used for additional storage, a second sink or maybe a separate shower to the bath.
There are numerous well-known and reputable brands out there. Our preferred suppliers are Geberit, Villeroy & Boch or Grohe and with an excess of ten models between these brands alone, we'll have the perfect one for you.   
We are also happy to talk to you about the other smart bathroom products that have gained in popularity.  If you are planning to renovate your bathroom, ask us about how self-cleaning toilets, sanitising bathroom accessories, smart showers, water conservation systems and smart mirrors will help you create your perfect bathroom! 
Call Us On: 01992 623066 | Visit Our North London Bathroom Showroom | Download our bathroom brochure