Shaker Style Family Kitchen Portfolio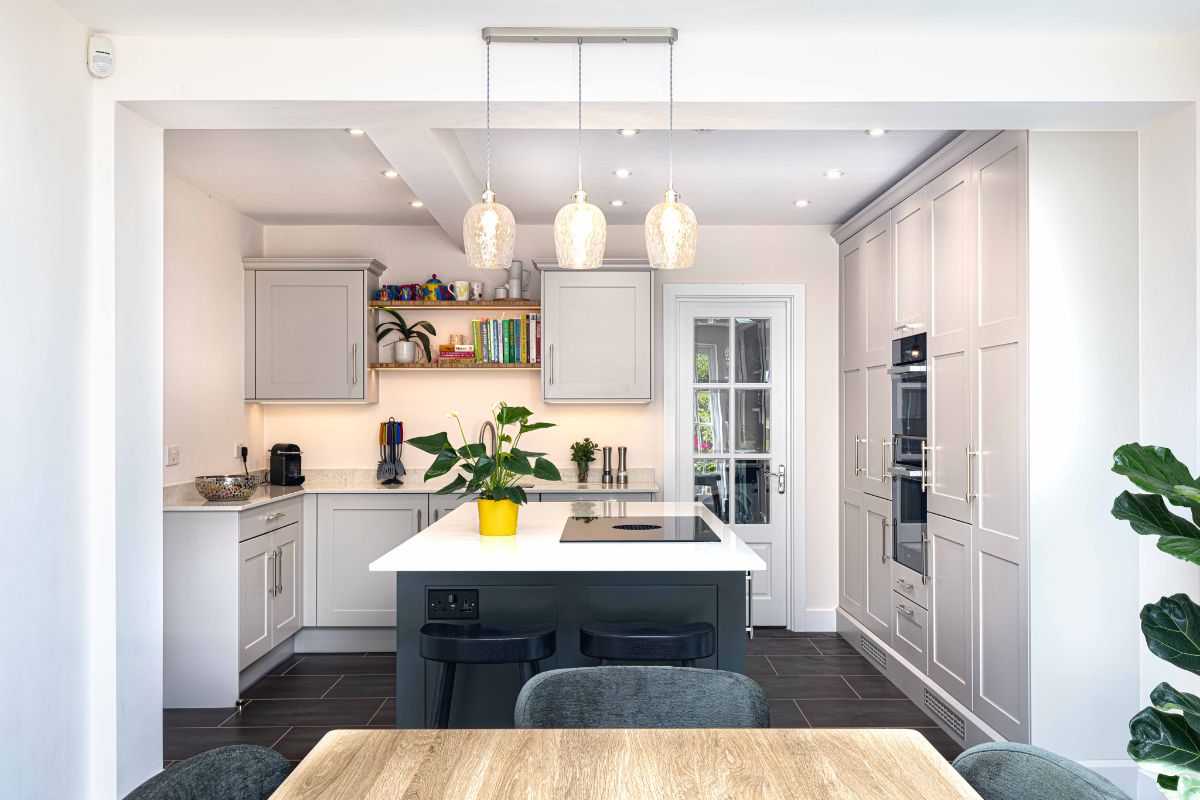 Modern Kitchen Bespoke Build & Installation
Our client, a professional couple with two teenage children, were looking for a stylish new family kitchen for their home in Hadley Wood. Improving light in the room was a big must for the client as they felt that their old kitchen was very dark. Another concern was the existing layout which didn't really work for the client.
Our designer suggested altering the position of the sink to the opposite side of the kitchen which would open up the possibility for tall cabinets to be run along the right-hand side to house appliances and provide cupboard storage. We also suggested making the units to the left-hand side of the island smaller than a standard depth cabinet to improve the flow around the island and give a feeling of space. 
To improve the light in the room, we added new LED spotlights to the ceiling and replaced the existing leaking roof light with a new roof lantern which increased the light flow into the room and improved energy efficiency. 
In terms of furniture a shaker style suited the period of the house and our client was drawn to the Stoneham 'Edwardian' range with a mixture 'Studio Vert' and 'Cashmere' colours used. This was finished with the ever popular 'Snowy Ibiza' quartz worktop. Miele appliances were selected, along with a Quooker hot water tap and a BORA cooktop extractor situated on the island, which is a favourite of our clients.  
The client was keen to have a connection between the kitchen and dining area which had previously felt like two separate rooms. This was achieved by the addition of a dresser to the dining room made in the same furniture as the kitchen which ties the two areas beautifully together.
View Our Bespoke Kitchens