A home renovation project is as exciting as it is daunting. The end result will be a gorgeous new living space that's designed to be perfect for you, and it will be something that will also add a great deal of value to your property. The downside is that it will involve a lot of disruption and time in order to get the work done, so you want to be sure it'll be done well. Therefore, choosing the right home renovations contractor is going to be one of the most important decisions you'll ever have to take.
When carrying out renovation work, the creation of new kitchens and bathrooms will be the most intensive in terms of planning, design and labour. The complexity of renovating a kitchen or a bathroom means the vast majority of homeowners hire specialist kitchen or bathroom contractors to get the job done. When kitchens or bathrooms are part of an overall renovation project, a contractor who doesn't specialise in these rooms will have to subcontract to those who are. This adds another layer of responsibility to the project, which means there is a greater chance of miscommunication and a disconnect between the look and feel of the different rooms.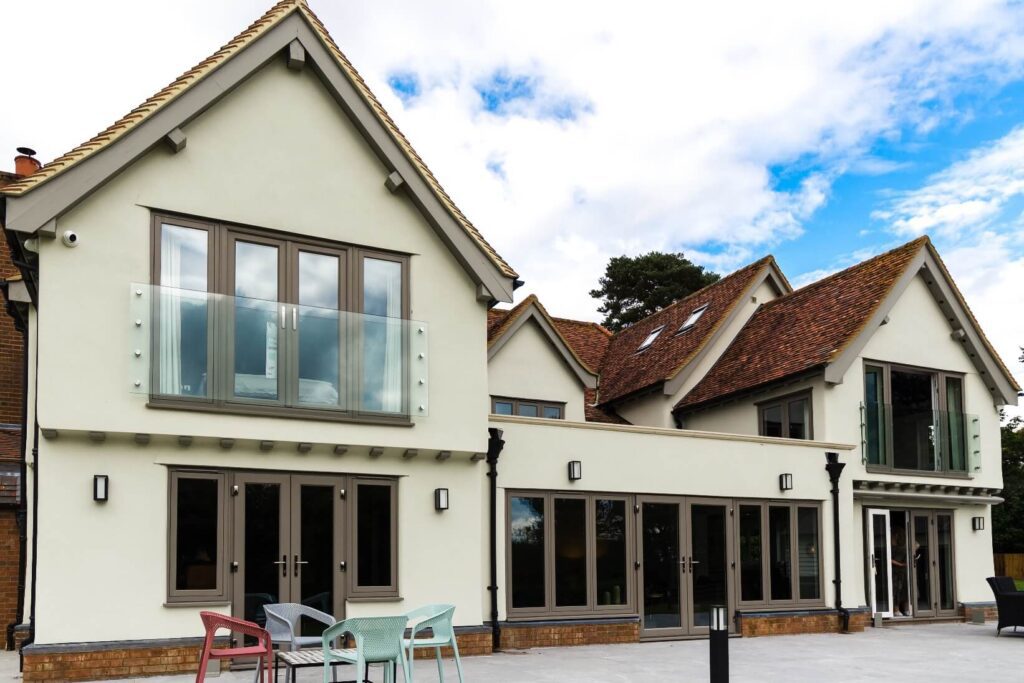 How Dobsons can help
We specialise in the design and installation of high-quality, bespoke kitchens and bathrooms, as well as windows and doors. All our customers have their own dedicated project manager who oversees the project to ensure every detail is taken care of. When it comes to home renovations, our specialist experience and knowledge comes into its own. We know what works and what doesn't and can ensure continuity throughout. 
Our project managers already have excellent relationships with our workforce. They work with our kitchen and bathroom designers and installers, as well as the teams who install windows and doors, on an almost daily basis. This means they are well placed to develop a work schedule that ensures the project is finished on time. They will also monitor the quality of the work throughout the project to ensure the materials and workmanship are of the highest standards. 
"Everyone who worked on our project was so friendly, efficient and professional. We have already had so many amazing comments regarding their workmanship and wouldn't hesitate to recommend them. They really do go above and beyond with their customer service."*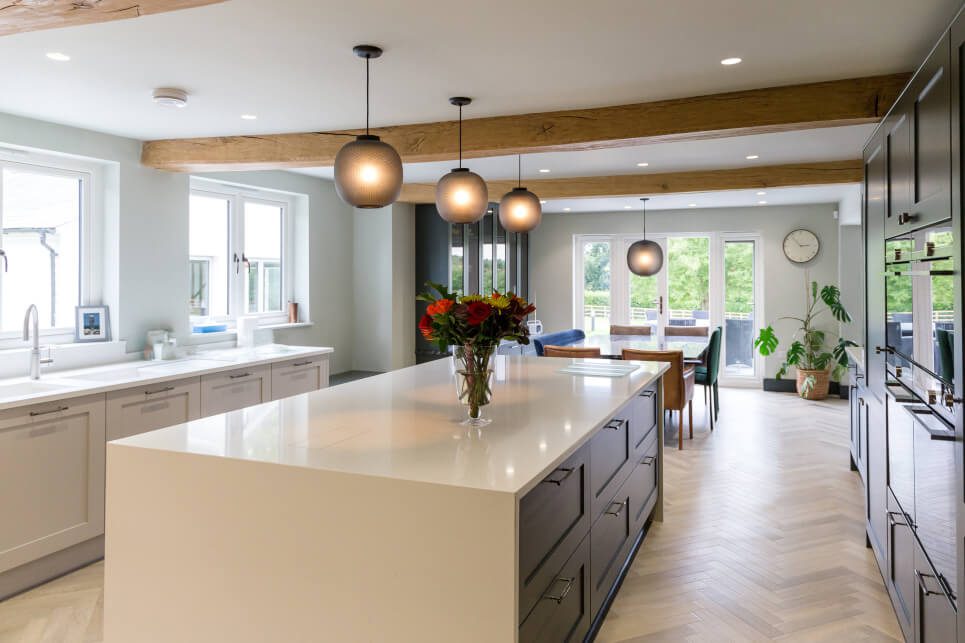 The importance of customer service excellence
Dobsons is a family firm, and we have always prided ourselves on our customer service excellence. Our own family values are at the heart of everything we do, and we expect the same high standards for our installations as we would want in our own homes.
"We are the proud owners of a stunning new bathroom courtesy of the brilliant team at Dobsons. From initial design to final installation, they provided a first-class service every step of the way. The installation team were all friendly, professional and polite, and they all worked to a very high standard. We received fantastic customer service from the whole team, nothing was too much trouble. I can't recommend them highly enough and will definitely be using them for our next project."*
When you hire us as contractors for your home renovation, you can trust our team to make sure that everything happens on time and within budget. Nothing is too much trouble. What's more, you'll be delighted with the result.
"Having used Dobsons in the past, they were my first, and only, choice for a new kitchen. As always, their attention to detail and understanding of their customer's needs resulted in a great design for my new kitchen achieving everything I wanted. But it's their customer service which is truly outstanding. I was at the stage of the project where I had a big empty room and the new kitchen was due to be delivered the next day when the country went into lockdown. A lesser company would have downed tools at that point but not Dobsons. Kevin and Matthew ensured that I had the basics of a temporary sink, cooker and washing machine to keep me going and as soon as it was safe to do so they completed the work. I can't praise Dobsons staff and the tradespeople they use highly enough. I now have the kitchen I always wanted and I'm delighted."**
If you would like an experienced home renovation contractor to take the hard work off your shoulders, contact us to find out how we can help you create your dream home.