We are thrilled to announce that our very own bathroom designer Andrew Hewson, beat all the opposition to win the coveted prize of 'Bathroom Designer of the Year' at the KBSA Designer Awards 2022, held last week at the Belfry Hotel, in Warwickshire.
Andrew was nominated for a beautiful ensuite bathroom project he designed for our client based in Albury, Herts, shown below.
The judges praised his design for its use of space and lighting concepts as well as the overall look. On winning the award Andrew said he was "incredibly happy and humbled to have been chosen". The award was presented by Sally Phillips, Actress and Comedian and a representative from award sponsor Airflow, at the fantastic ceremony arranged by the Kbsa, the home specialist's association.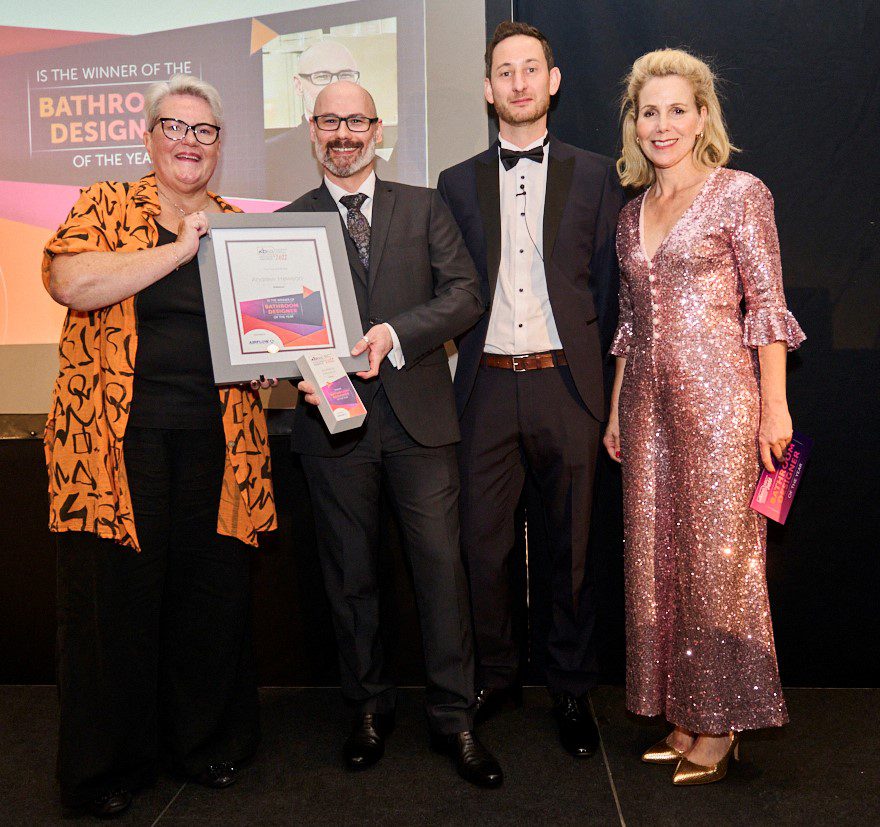 Helen Dobson, Director of Dobsons, who attended the awards with Andrew, was understandably delighted. "There is nobody more deserving of this award than Andrew. He created a truly stunning and practical luxury bathroom, making very clever use of space, colour and light. He truly is the best in the business when it comes to bathroom design. The whole team is so proud of him and what he has achieved."
KBSA Bathroom Designer of the Year 2022