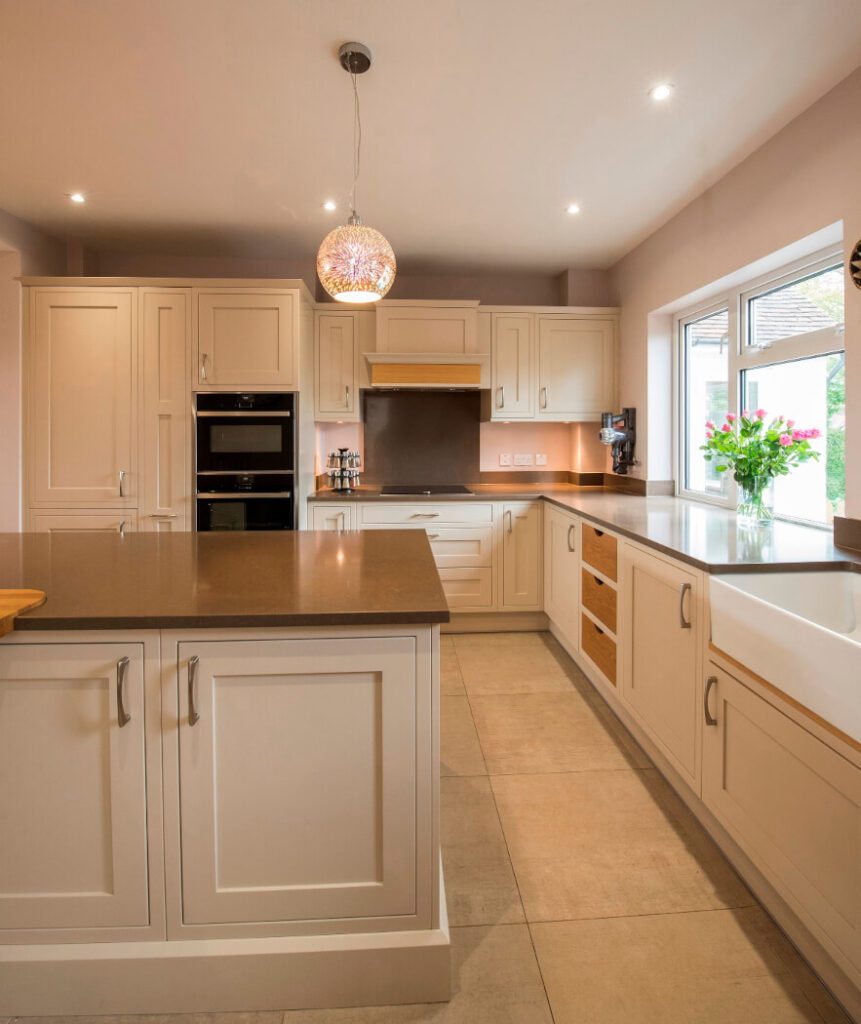 When it comes to buying a new kitchen, our customers are increasingly asking us about sustainability. So we thought this would be a good opportunity to highlight the ways in which our kitchens are already sustainable. If you think a sustainable kitchen is going to be incompatible with a luxury kitchen, think again.
High quality lasts for longer
At Dobsons, we build kitchens to last. We install Stoneham Kitchens which are handcrafted to your specifications. This ensures you'll get a kitchen that will last for as long as you want it. If you look after it well, it will be functional for years if not decades. Kitchens that haven't been well made are much more likely to need replacing sooner rather than later, which will, as a result, have a greater impact on the environment in terms of both resources and waste.
Classic styles are always in vogue
You may be tempted to go for a new kitchen that's trendy, but if you're concerned about your environmental impact, go for a classic kitchen design. The problem with fashion trends is that they don't last, and this means you're more likely to want to replace your new kitchen long before it wears out. By choosing a beautiful classic style, you'll never fall out of love with it, thereby doubling or even tripling the length of time you use it.
Choose a sustainable manufacturer
Our kitchens are manufactured by Stoneham Kitchens, a company that handcrafts bespoke luxury kitchen units. Stoneham is committed to reducing its environmental impact in a number of ways that go above and beyond legal requirements. It only sources wood products from suppliers that show evidence of good forest management practice as well as ethical business practices. It uses low-solvent wood coatings wherever possible. It ensures that packaging methods and delivery routes are optimised to reduce environmental impact. It is a full member of the Furniture Industry Sustainability Programme (FISP), which is recognised as the benchmark for sustainable practices in the UK furniture industry.
The additional bonus of buying a Stoneham Kitchen is that it is a British company, based in Kent. Therefore it has a much better carbon footprint than buying from kitchen manufacturers based overseas.
Choose a local kitchen company
By choosing a local kitchen company to install your new kitchen, you will not only be boosting the local economy, you will also be reducing your kitchen's carbon footprint. We provide a service to clients who are within a 30-mile radius of our Cheshunt showroom. This not only minimises travel, it also means we'll be close at hand if you need us to make adjustments or repairs.
Other ways of creating a sustainable kitchen
There are plenty of other ways in which you can make a big impact on the sustainability of your new kitchen. This could be as simple as using LED lighting and making sure you buy energy-efficient kitchen appliances and radiators/towel rails.
If your old kitchen still has a bit of life left in it, sell it through a second-hand business such as the Used Kitchen Company, donate it to a charity, or offer it through a local social media group.
We are renowned for our high-quality products, high-quality workmanship and customer service excellence. All our kitchens are bespoke to your requirements, so we will be happy to discuss how we can help you create the sustainable kitchen of your dreams. Get in touch to find out more.