We are all on lock-down so many of us have had to postpone our kitchen projects, whilst having an abundance of time at home. A Dobsons we always like to help so we have put together a few ideas to improve your kitchen on a shoe string, none of them need any more than the most basic D.I.Y skills and you don't have to break the government guidelines as all of them can be ordered from Amazon UK or other online retailers. Hopefully these ideas will tide you over until we all get back to normal.
Use the inside of a cupboard door, the side of a wall cupboard or even a convenient spot on a wall for extra storage.  We found these holders for spice jars.  They have self-adhesive strips on the back for easy fixing, and screw-holes for extra security.  They are available from a few sites on Amazon UK and cost from £4.44 for 4 strips :-Amazon.co.uk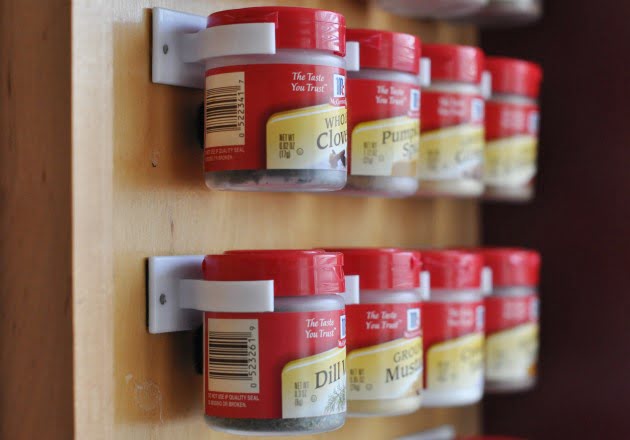 Free up valuable worktop space with a drainer that fits over your sink, especially useful for a smaller kitchen.  It comes flat pack and can be assembled with basic tools.  There are three sizes available for a 60cm, 80cm or 90cm sink.  Once again it can be found on amazon and costs £69.99 for the 60cm version :- Amazon.co.uk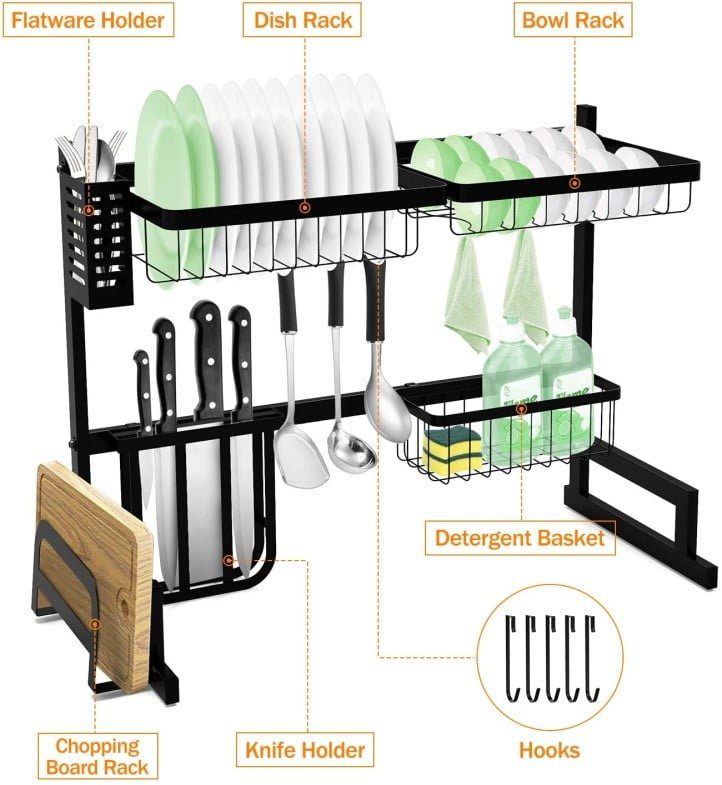 Self-adhesive hooks
These hooks will hang from any surface horizontal or vertical and can hold up to 8kg, use them to hang crockery, utensils oven gloves or tea towels, they cost £6.29 for 12 :- Amazon.co.uk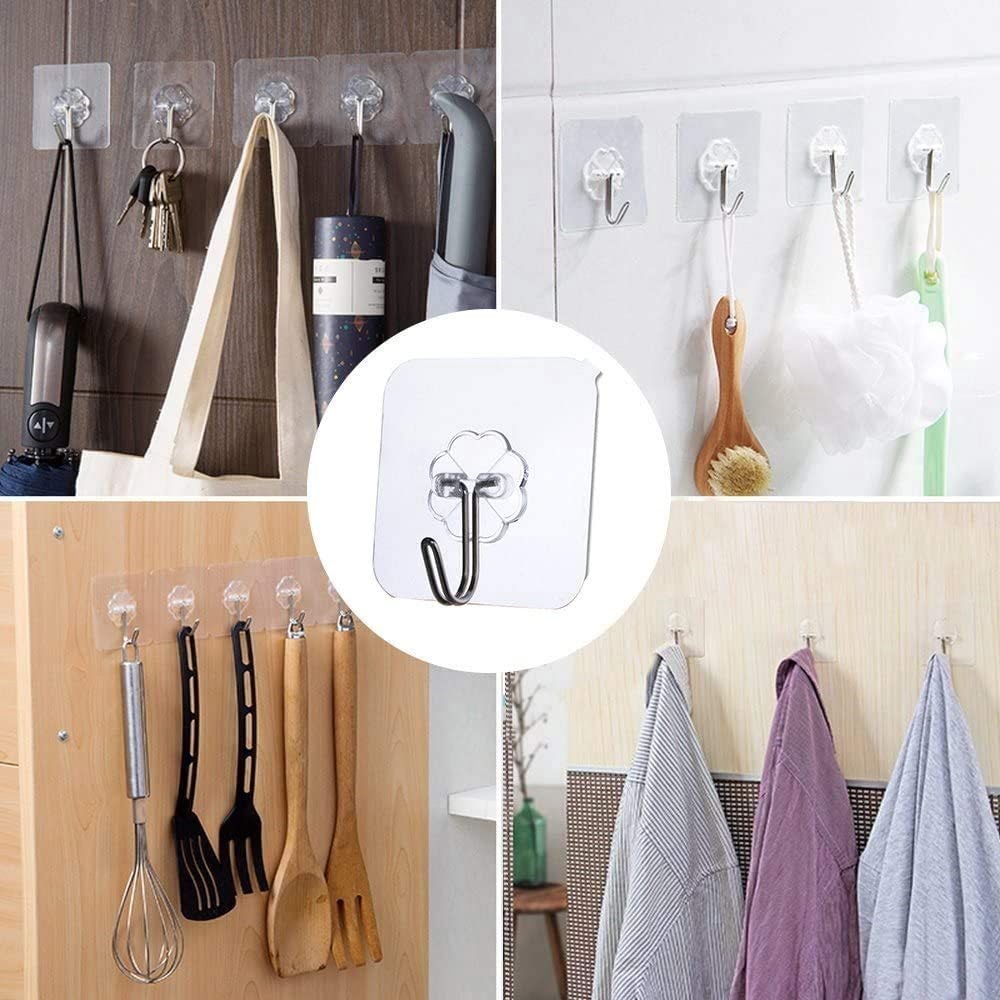 Tension Rods (usually used for hanging curtains) can be used in wall cupboards to divide baking trays, saucepan lids or chopping boards, or under your sink to hang cleaning products from , they come in all sizes and are readily available on line.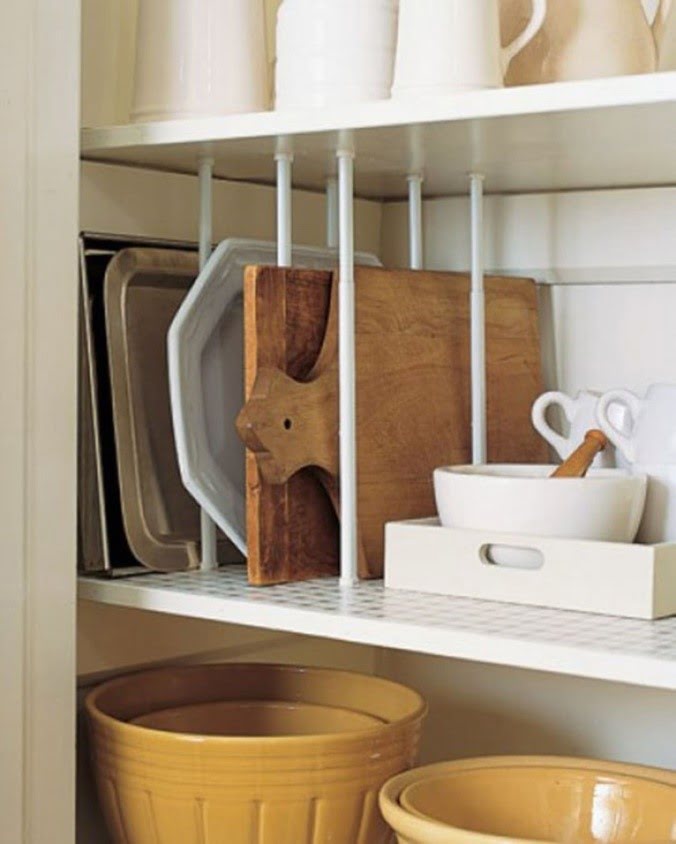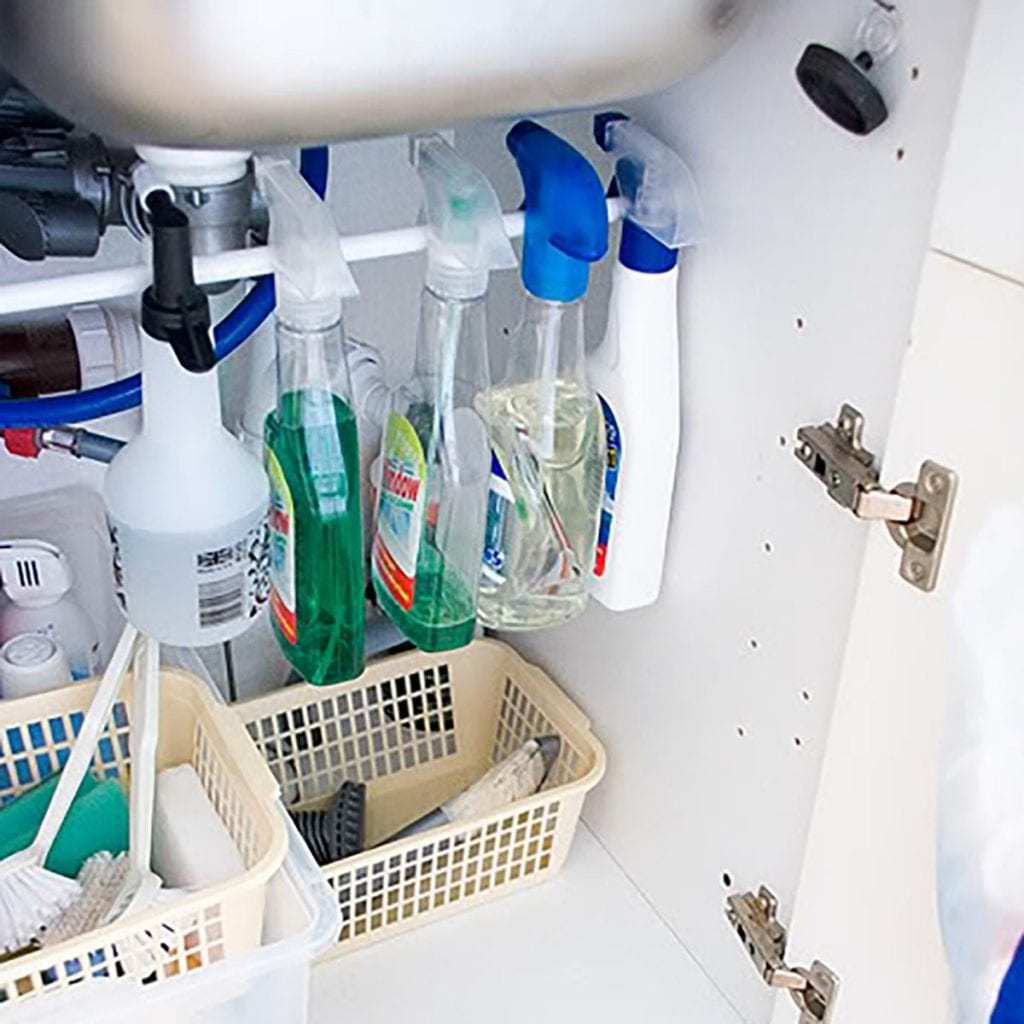 Make space  and organise a corner cupboard by screwing hooks into the top and hanging pots and pans, extra pans and lids can be stored on the bottom of the cupboard with a rack like this one which is also available from Amazon and costs £15.89 :- Amazon.co.uk