Helen is the Great-Granddaughter of Frank Dobson who founded the business in 1935. Since joining in 2002, Helen has had a variety of roles in the business over the years including installations manager, social media & marketing and her trained field of finance & accounting. She is currently working in the role of Kitchen Designer which allows her to unleash her creative side which she enjoys no end!
Away from the office Helen, married to Kevin, has two growing boys that keep her busy, she also loves cats, especially her own and is a huge Take That fan!
Matthew, joined the team in 2002, having previously worked as a quantity surveyor and bringing with him a wealth of building experience. Matthew has held the roles of both bathroom and kitchen sales designer and installations director and his current role is in supporting our sales team using his technical knowledge as well as seeing his own clients.
Outside of work Matthew has three children and two dogs and enjoys football, being outdoors, and plays an active role in Saffron Walden Cricket Club.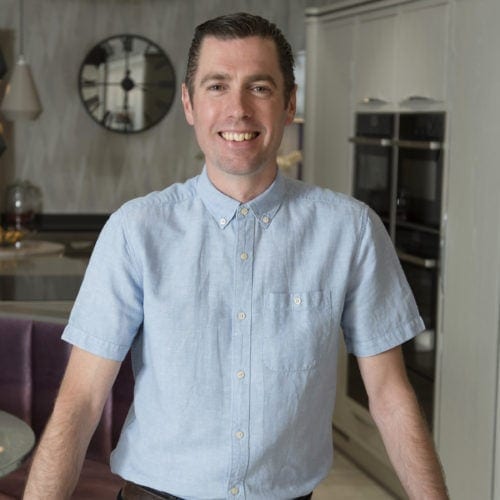 Kevin joined Dobsons straight from school in 1996 after doing his work experience placement with us. Kevin spent many years working as an installer, first installing windows and doors before moving onto kitchens and bathrooms. He then joined our office team in 2017 in his current role of Installations Director, using his wealth of experience in the field to ensure the smooth running of our projects.
When he is not in the office Kevin enjoys spending time with his family including his two young sons, which he shares with Helen, and has an interest in boxing.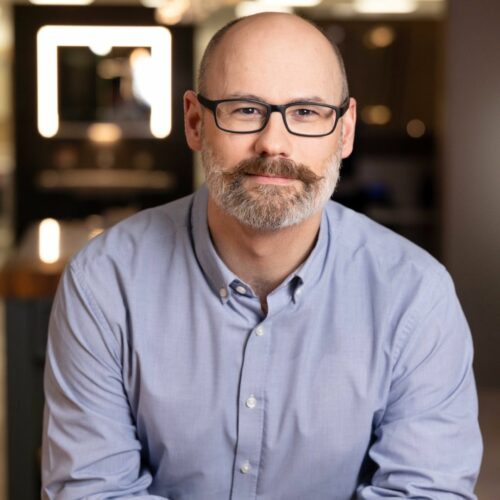 Andrew joined us 4 years ago with a wealth of experience having worked in the bathroom industry for a number of years. Andrew is extremely passionate about bathroom design and has a vast knowledge of his field.
Away from the office Andrew enjoys drawing and reading and music.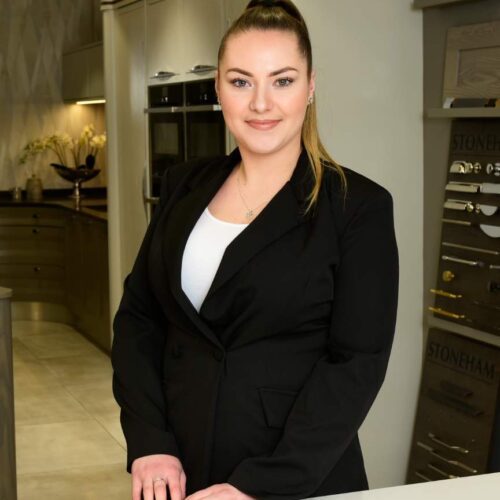 Egle joined us a Design Assistant in March 2020, with her main role being to support our kitchen and bathroom sales designers.
Egle has a first class degree in interior design and away from work enjoys spending time with family and friends and taking care of her little boy. She also enjoys DIY, sewing and drawing as well as reading different articles and books about Interior Design to widen her knowledge.
Steve is the longest serving member of our team having joined us as a window installer in 1988. Steve now works as our Exterior Products Surveyor, measuring and ordering all our windows, doors and glazed extensions.
Steve's passions are swimming, his grandchildren and his miniature dachshund Mable.
Natasha Joined us in September 2022 in the role of accounts and admin assistant and has been an excellent addition to the team.
Natasha has a wealth of office experience prior to joining us and outside of work she enjoys spending time with her family and keeping her two young children busy with fun activities, her favourite hobby is shopping!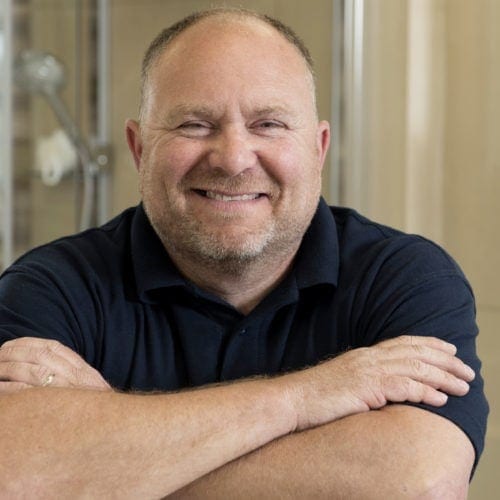 Nick started with us 2003, and mainly installs our windows, door and glazed extensions, although he sometimes works on bathroom and kitchen projects when required. Nick prides himself on his work and always receives a large amount of positive feedback from our customers.
In his spare time Nick enjoys fishing, watching UFC fighting and football.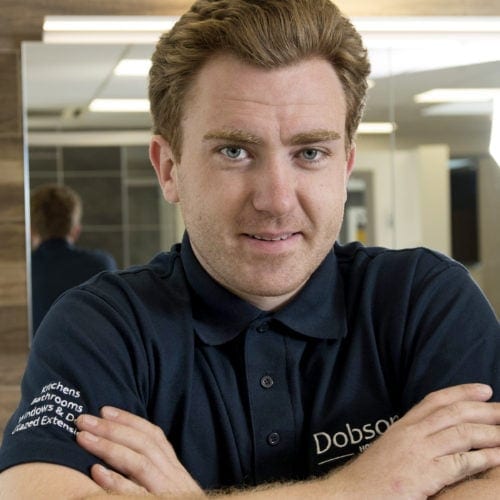 Ross joined us as an apprentice in 2011 and having completed his NVQ level 3 in carpentry whilst working here, he was promoted to team leader in 2016. Ross mainly works on our luxury bathrooms projects but also occasionally on kitchens and window and doors.
Harry joined us straight from school in July 2021 and is undertaking his apprenticeship in carpentry with us while attending college one day a week. When not at work Harry plays rugby for Cheshunt Rugby Club and enjoys socialising with friends.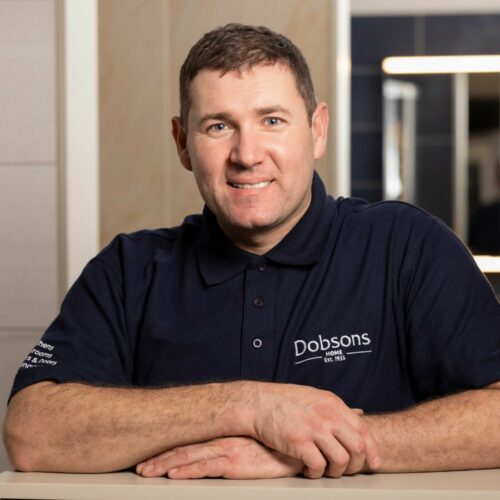 Andrii joined us in the summer of 2022, having fled Ukraine due to the war there. He is currently staying with a host family in Ware with his wife and three children.
He is an experienced tradesmen who has worked in all aspects of carpentry, glazing and electrics and we are pleased to have his skill and experience on our team until he is able to return to Ukraine.