Bespoke Kitchens Hertfordshire
Your Perfect Bespoke Kitchen
Welcome to the start of your journey into bespoke kitchen design; At Dobson's our experienced designers will work with you to create a new kitchen which is functional, individual, and stunning, enriching your life and home. Whether you are looking for a dry fit kitchen or our complete service where we take care of the entire creation or remodelling of your dream space we are the premium specialists in our field.
We put our customers at the heart of everything we do that's why as part of the premium service we offer we take control of your entire project and co-ordinate every aspect, taking the stress and hassle away from you.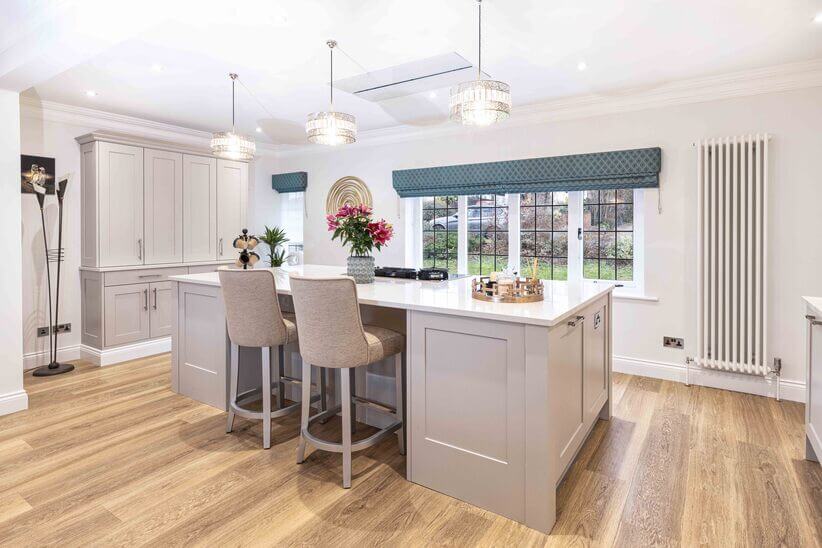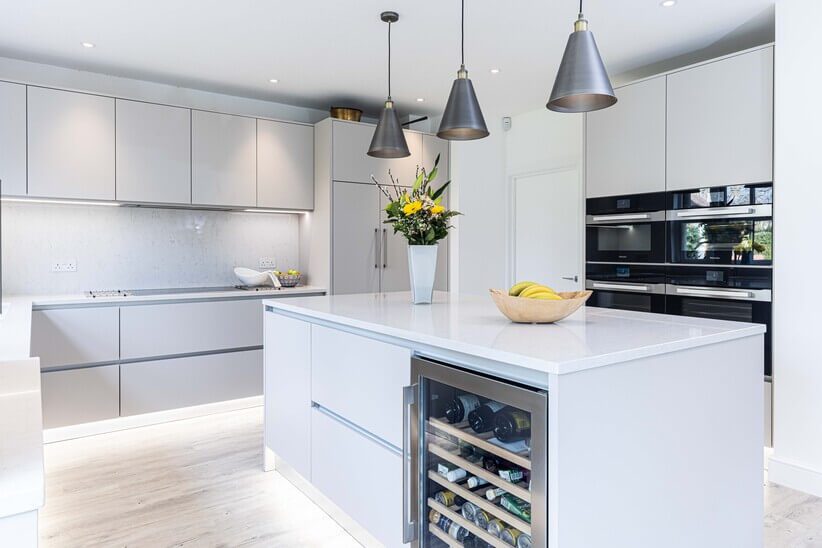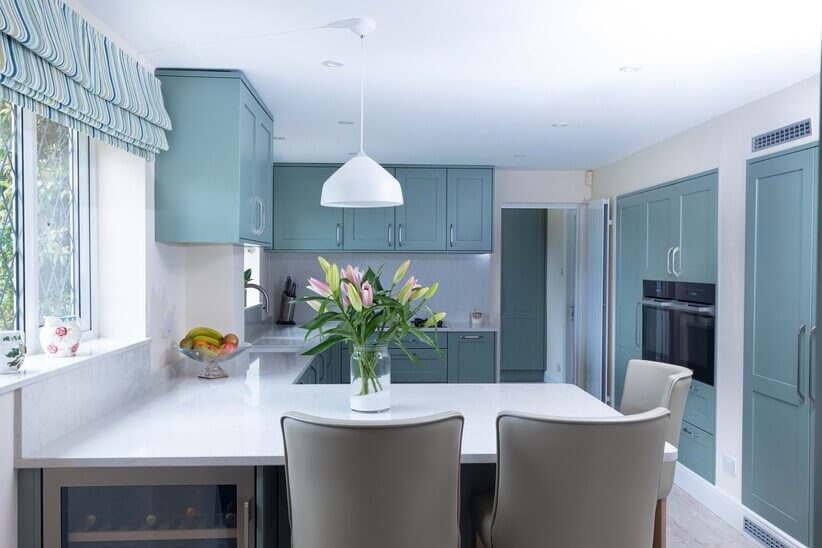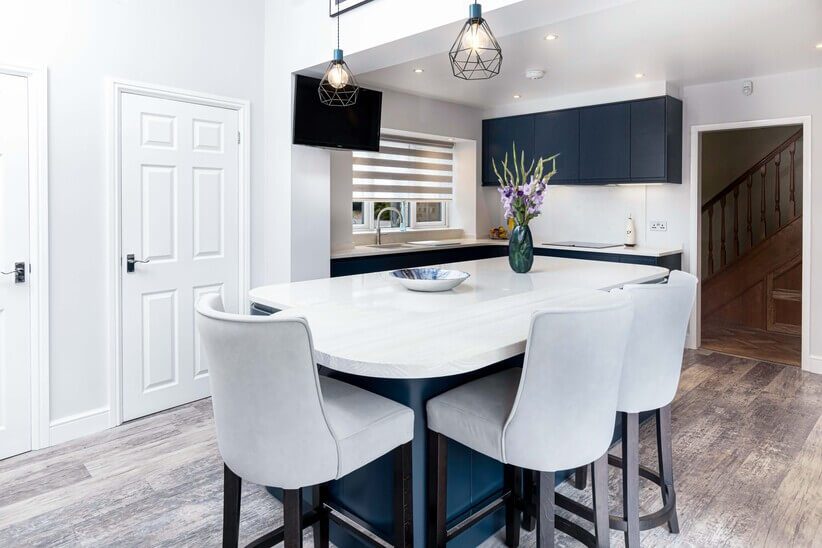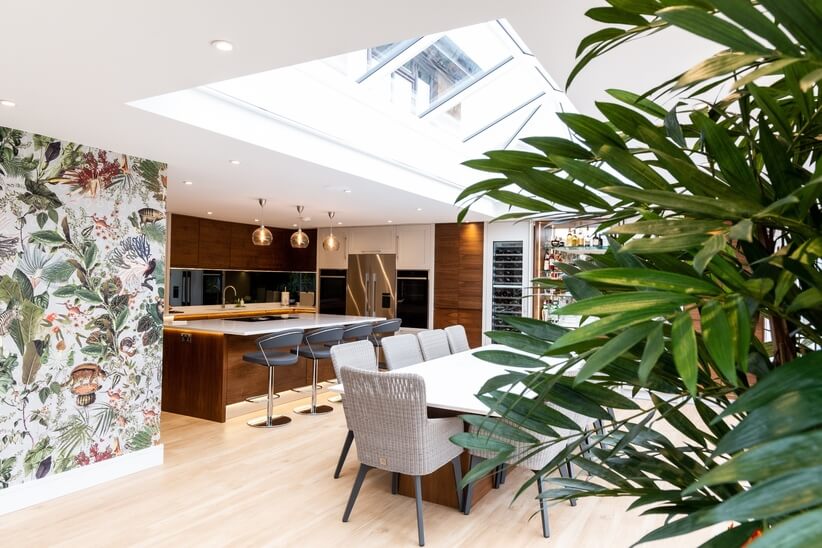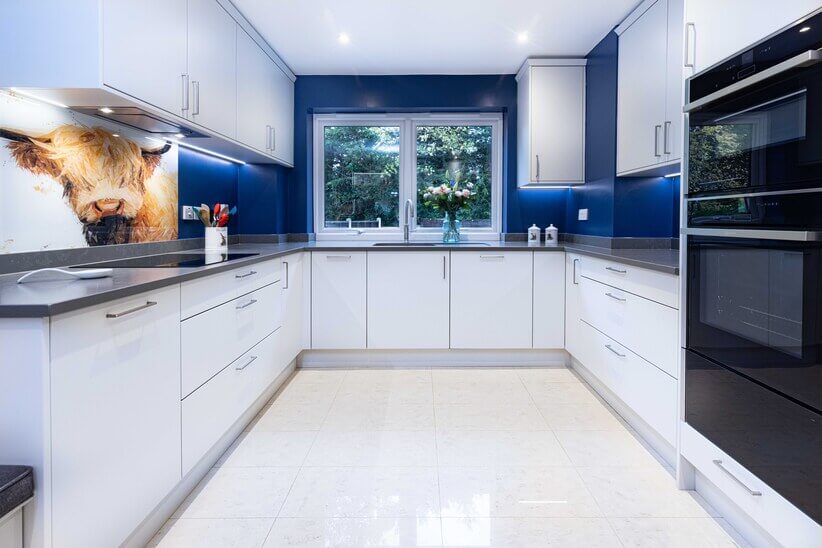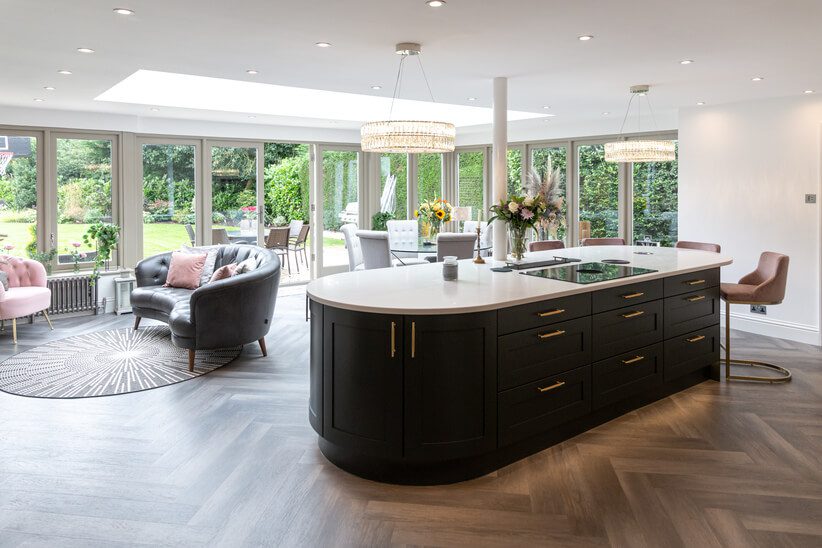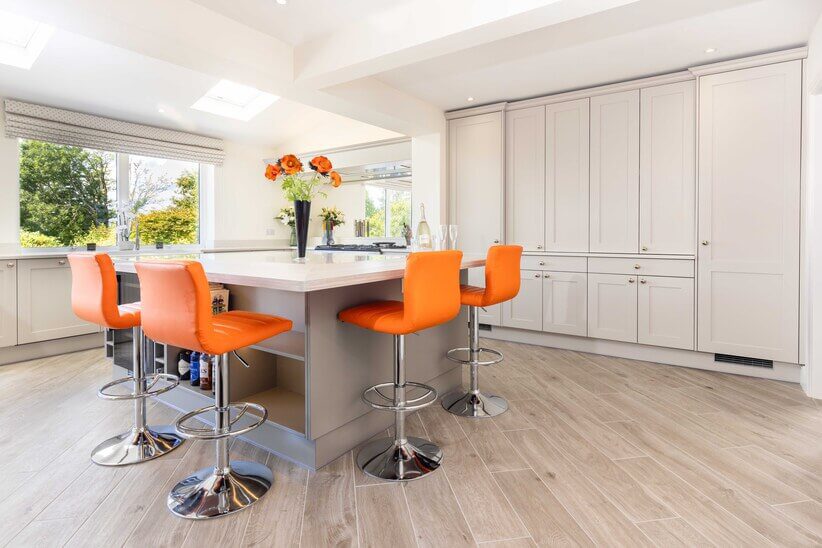 Bespoke & Unique
Our breathtaking handmade Stoneham kitchen furniture has been appointed the Royal warrant; it offers exceptional quality, and endless design possibilities in both contemporary and classic styles.
Handcrafted For You
Built in Britain, Stoneham's skilled craftsmen blend the best of traditional techniques with state-of-the-art technology, producing stylish kitchens that you'll love to live in, and love to
use.
Contact Us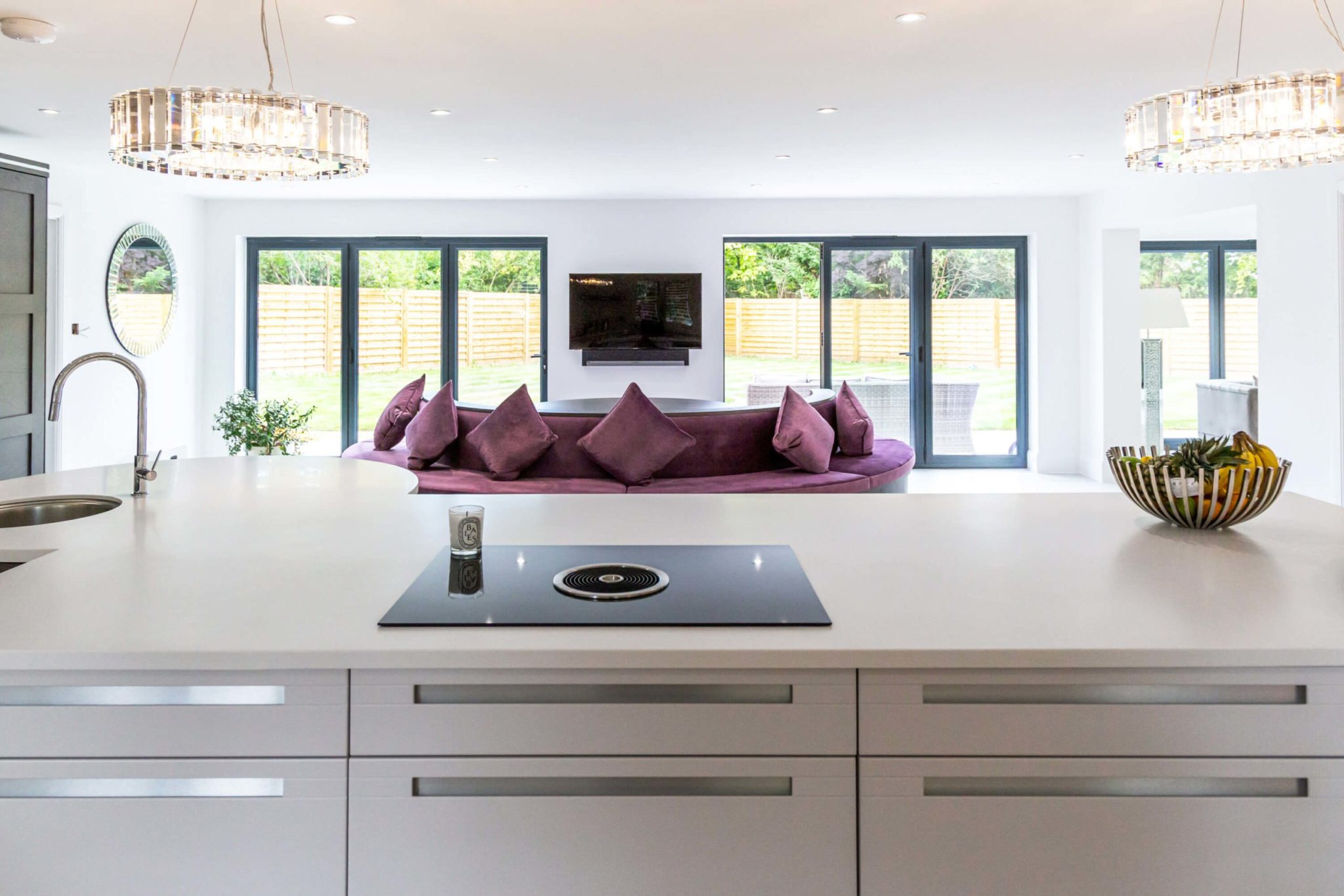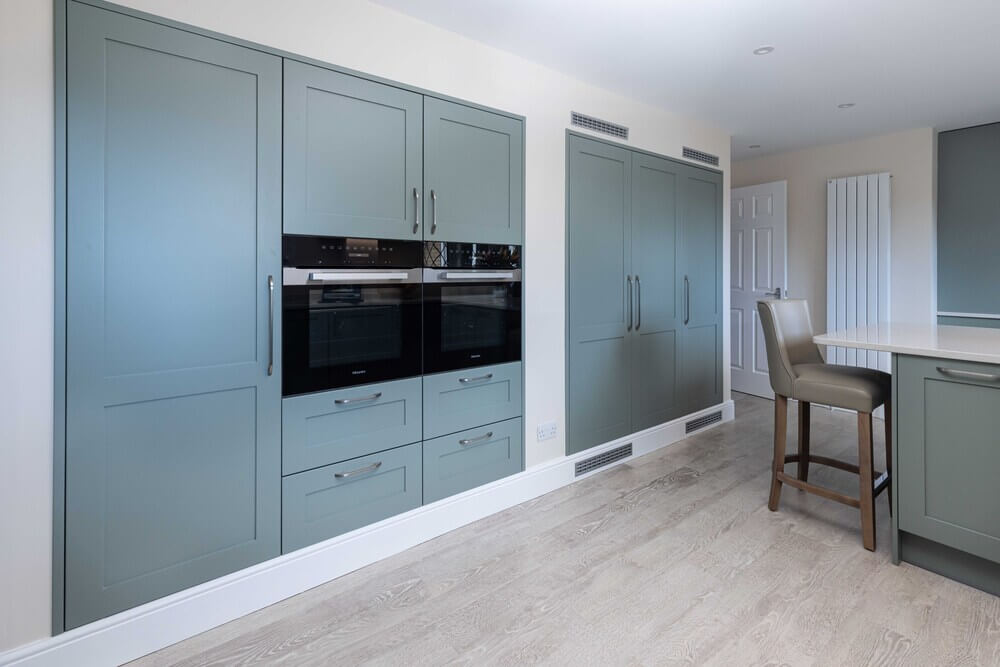 Kitchen Appliances and Worktops
Our Appliance Brands
For appliances we specialise in Neff, Miele and Siemens and can advise the right brand for you. We are also a BORA induction cooktop stockist, who are the market leader in cooktops with built-in extraction and we partner with Quooker boiling water taps.
A Choice of Worktops
We have an extensive range of worktop options including quartz, Corian, Silestone, natural stone and wood. Your sales designer will be able to talk you through all the different types and work out which is most suitable for you.
Contact Us
Our Bespoke Kitchen Services
We can undertake every aspect of your bespoke kitchen design project, including all building services, and our designers can even help source wallpaper, light fittings, and seating for your kitchen as part of our complete interior design package.
As we are not just a kitchen company, we are able to offer a number of other services that will complement your bespoke kitchen above and beyond other kitchen studios, such as kitchen extensions, structural alterations, and glazing, all under one roof.
And away from the kitchen, we can install home bars, wine rooms, bespoke dining furniture, media rooms, and boot rooms. Our experienced designers will be happy to discuss your bespoke project needs with you.
Contact Us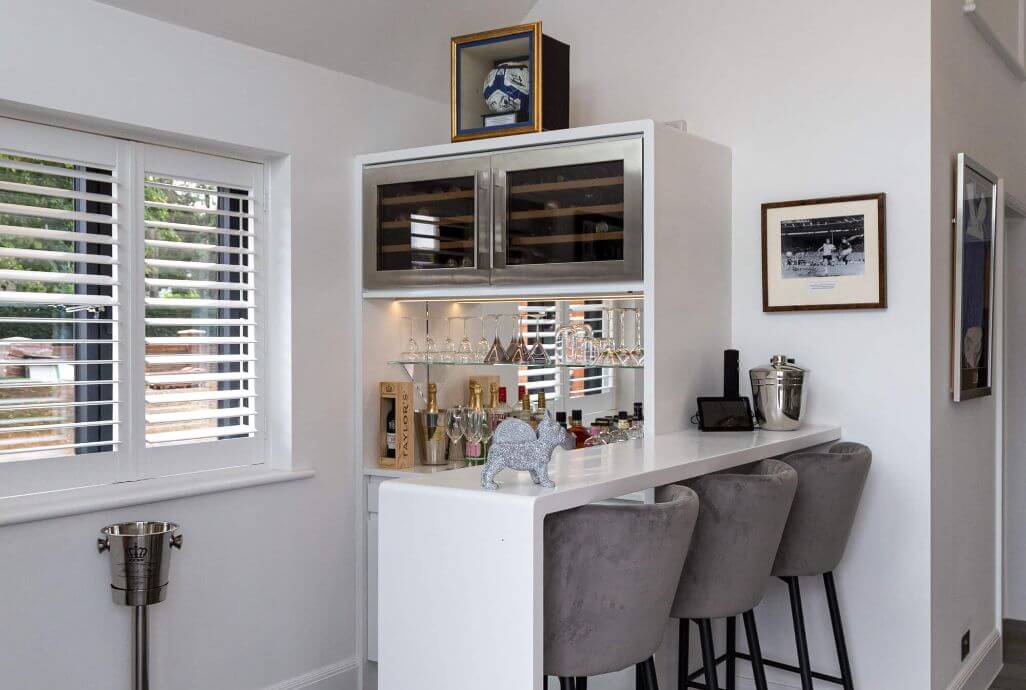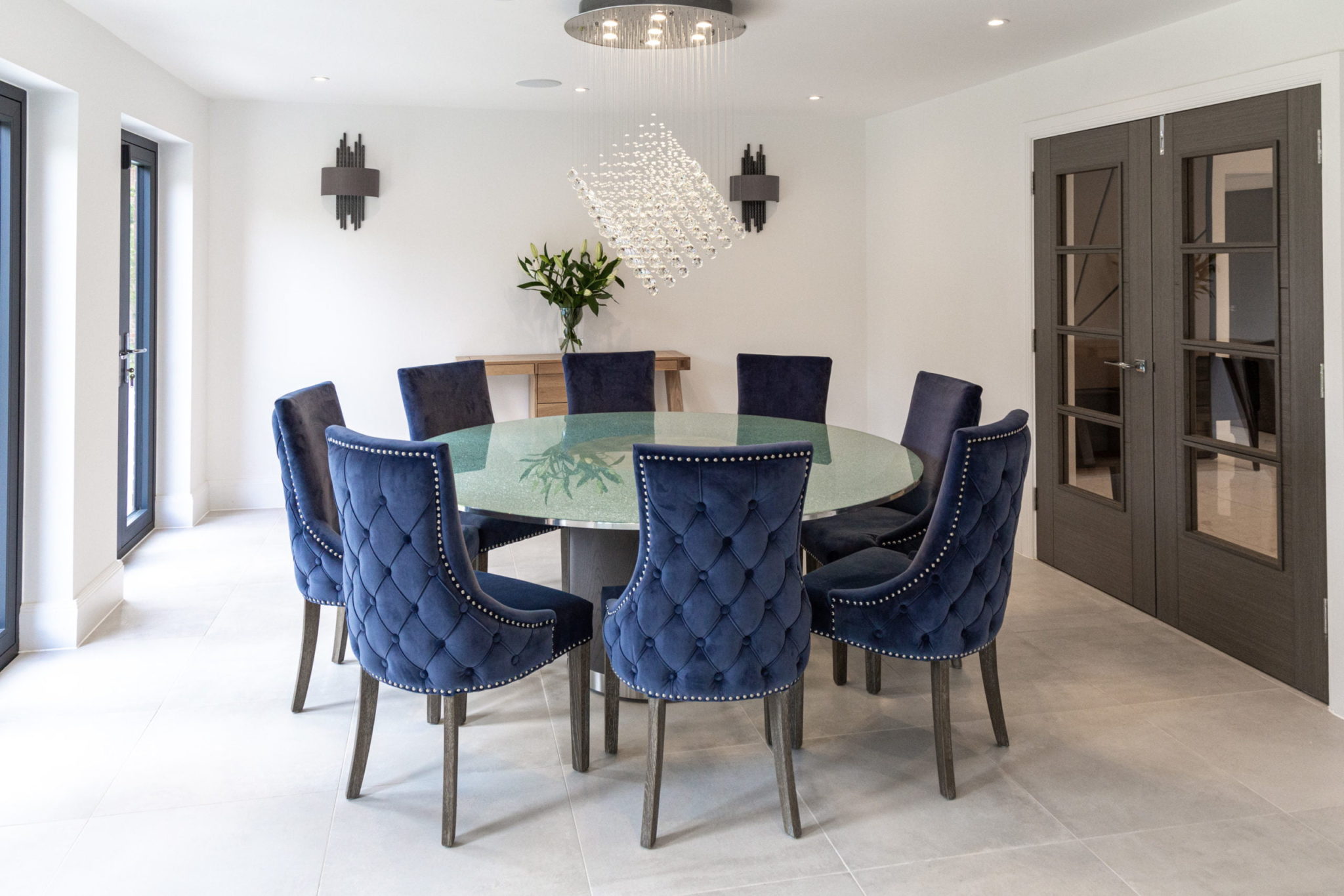 Frequently Asked Questions
Founded by Frank Dobson in 1935, the award-winning Dobsons has been trading from the same site in Cheshunt, Hertfordshire, ever since. Much of Frank's early work was repairing buildings damaged in the Second World War. In the '60s and '70s the company began doing a lot of shop fitting work. 
It wasn't until the 1980s that the company began to specialise in home renovations and improvements, including the design and installation of luxury bespoke kitchens, for which it has justly earned a reputation for excellence.
In the early days, Frank Dobson quickly built up a reputation for great workmanship and customer service excellence, and this is something that has always been passed down through the family. Dobsons is now run by the fourth generation of the Dobson family.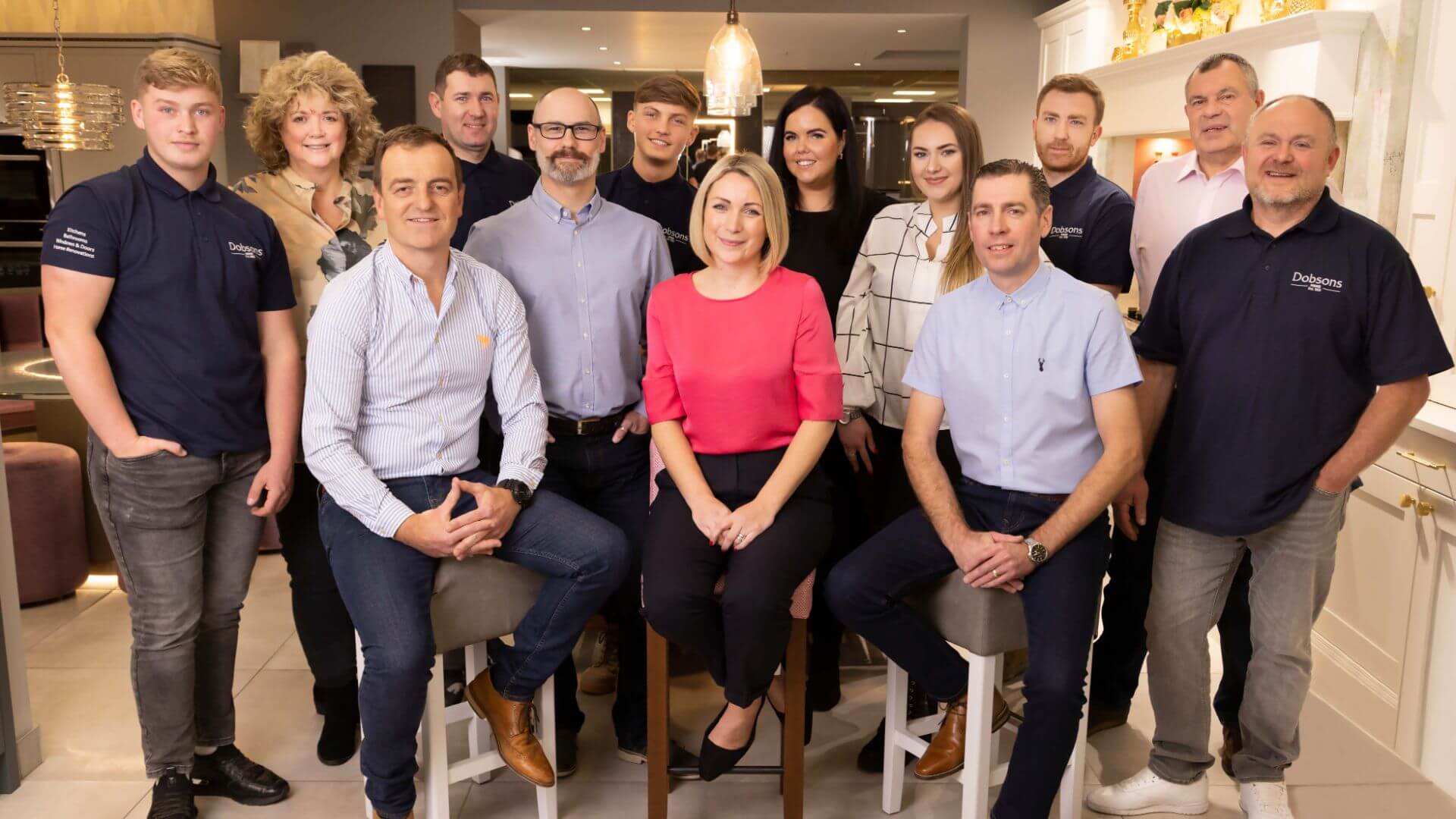 What regions do we work in?
We design and install luxury kitchens for homes in Hertfordshire as well as parts of Essex and North London, working within a 30-mile radius of our Cheshunt kitchen showroom.
Ensuring our clients are local helps to keep us accountable at the same time as helping us minimise our travel and lower the carbon footprint of your kitchen. It also means that if you need us to make any adjustments to your luxury kitchen, we will never be far away.
Contact Us
For the latest trends, new products and most recent installations see our Instagram – @Dobsons_Home
What Our Customers Say About Us