Harpenden Kitchens | Beautiful Bespoke Kitchens
Your Perfect Bespoke Kitchen
Our customers come first and that's why we take care of every consideration for you, whilst taking all of your ideas and feedback on board. We think that the process of creating your dream kitchen should be enjoyable rather than stressful.
Whether you're looking for a completely bespoke service or a dry fit kitchen, we handle the remodelling, creation and supply of your ideal space.
Our experienced team has a rich history of delivering amazing kitchens with unrivalled customer service (TrustPilot).
Projects from £25,000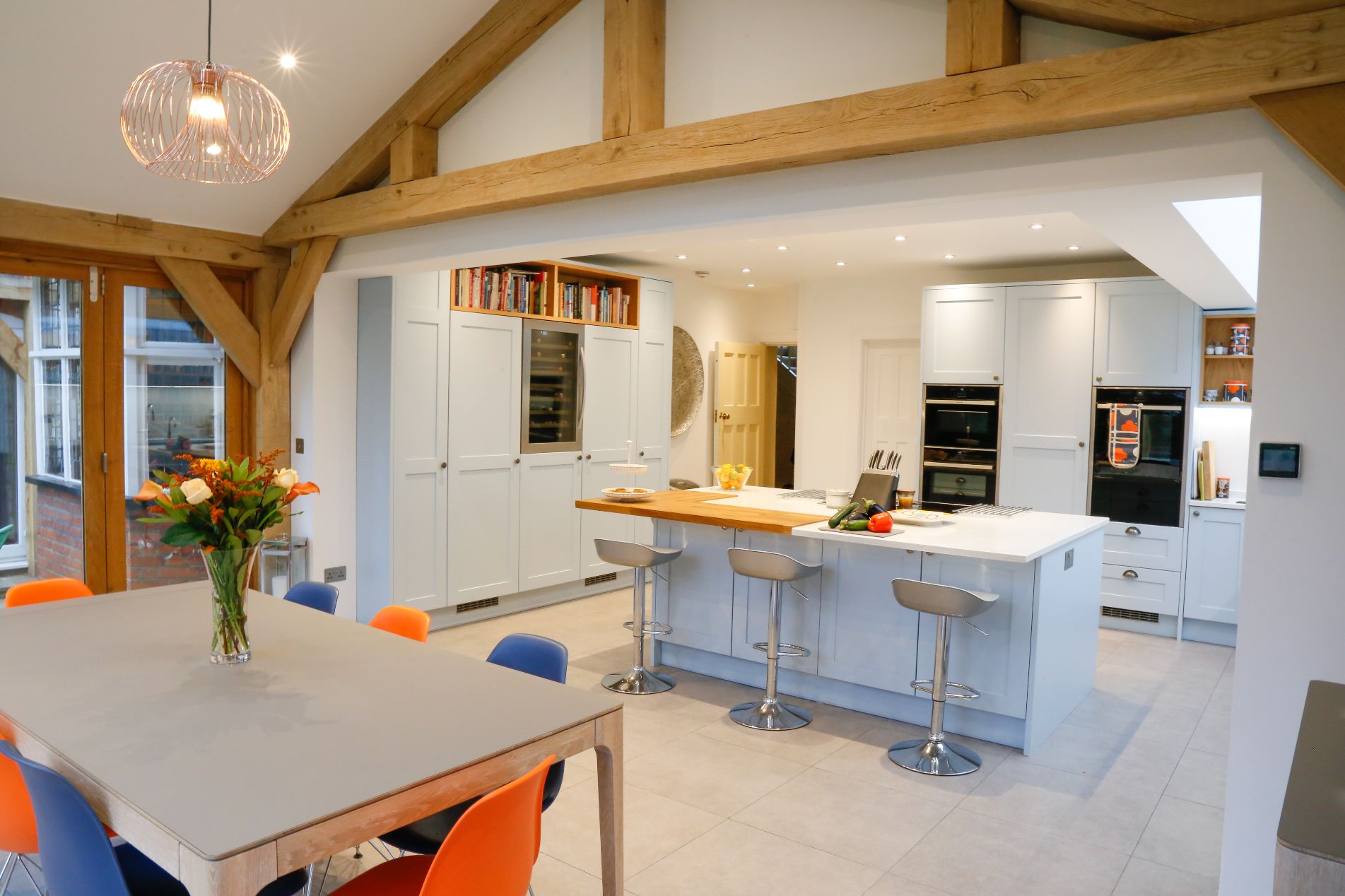 Bespoke & Unique
Our Stoneham kitchen furniture offers endless design options and exceptional quality. Available in classic and contemporary styles and has been appointed the Royal warrant.
Handcrafted For You
Creating stunning kitchens with a mix of traditional techniques and cutting edge technology, the British built Stoneham kitchen is a joy to live in and use.
Contact Us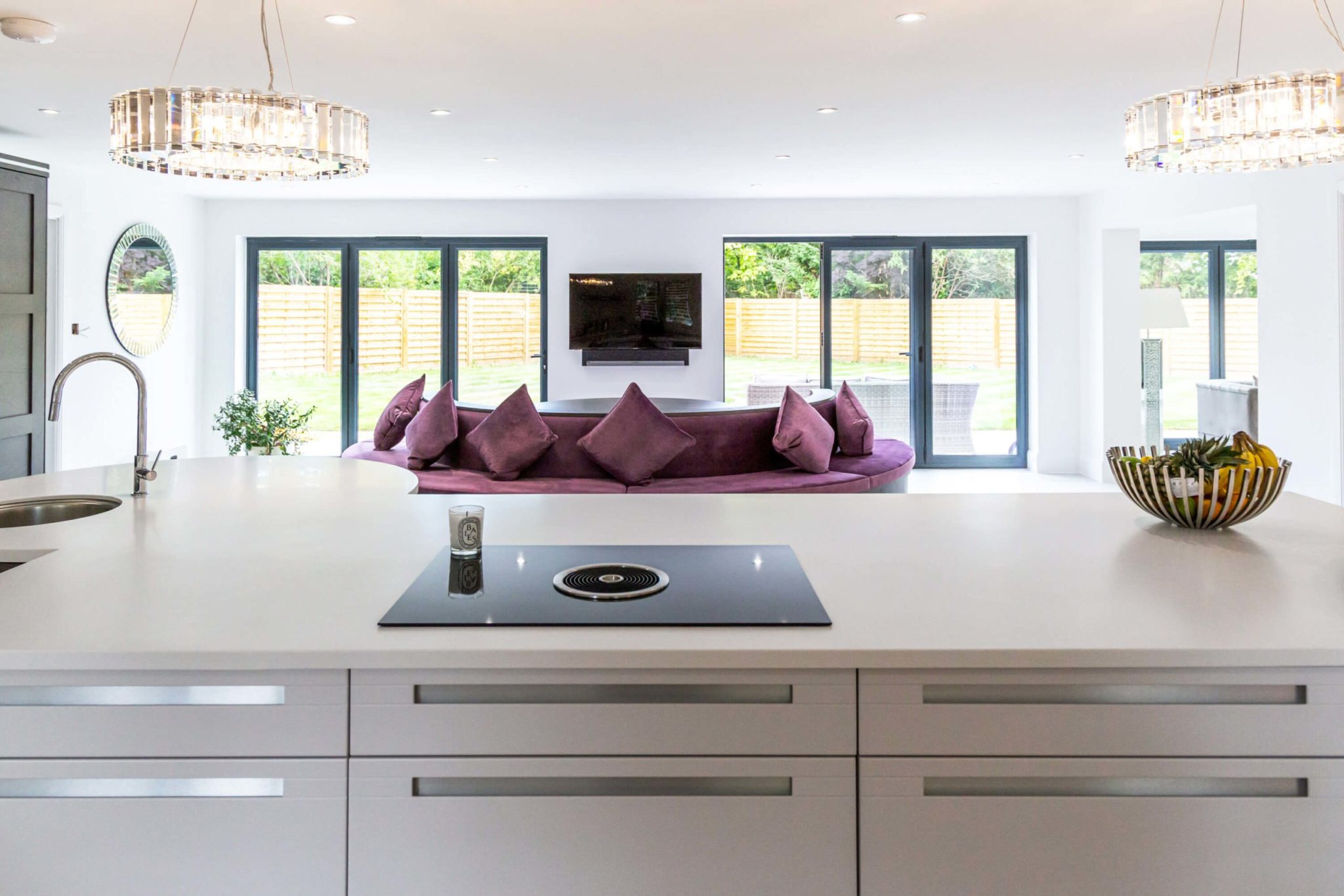 Kitchen Appliances and Worktops
Our Appliance Brands
We specialise in Siemens, Neff and Miele for appliances and can suggest the ideal brand for you. We are also a BORA induction cooktop stockist, a market leader in cooktops with built-in extraction, as well as partnering with Quooker boiling water taps.
A Choice of Worktops
We have an extensive range of worktop options including natural stone, wood, Silestone, quartz and Corian. Your sales designer will be able to explain all the different options and work out which is most suitable for you.
Contact Us
Our Bespoke Kitchen Services
We aren't just a kitchen company, we are able to offer a range of other services which will complement your new kitchen above and beyond other kitchen studios. These include services such as structural alterations, kitchen extensions and glazing.
Our team will be there to handle every detail of the project, from sourcing wallpaper, building services, seating and light fittings. This is all part of our complete interior design package.
Our experienced designers will be happy to discuss your bespoke project needs with you. Away from the kitchen, we can install home bars, wine rooms, bespoke dining furniture, media rooms and boot rooms.
Contact Us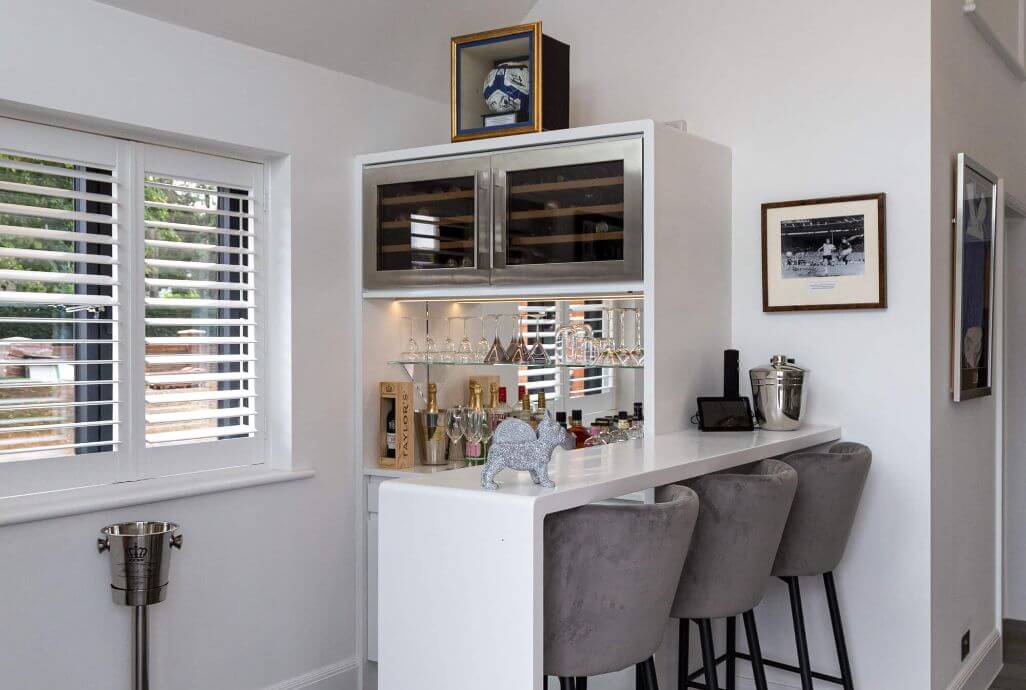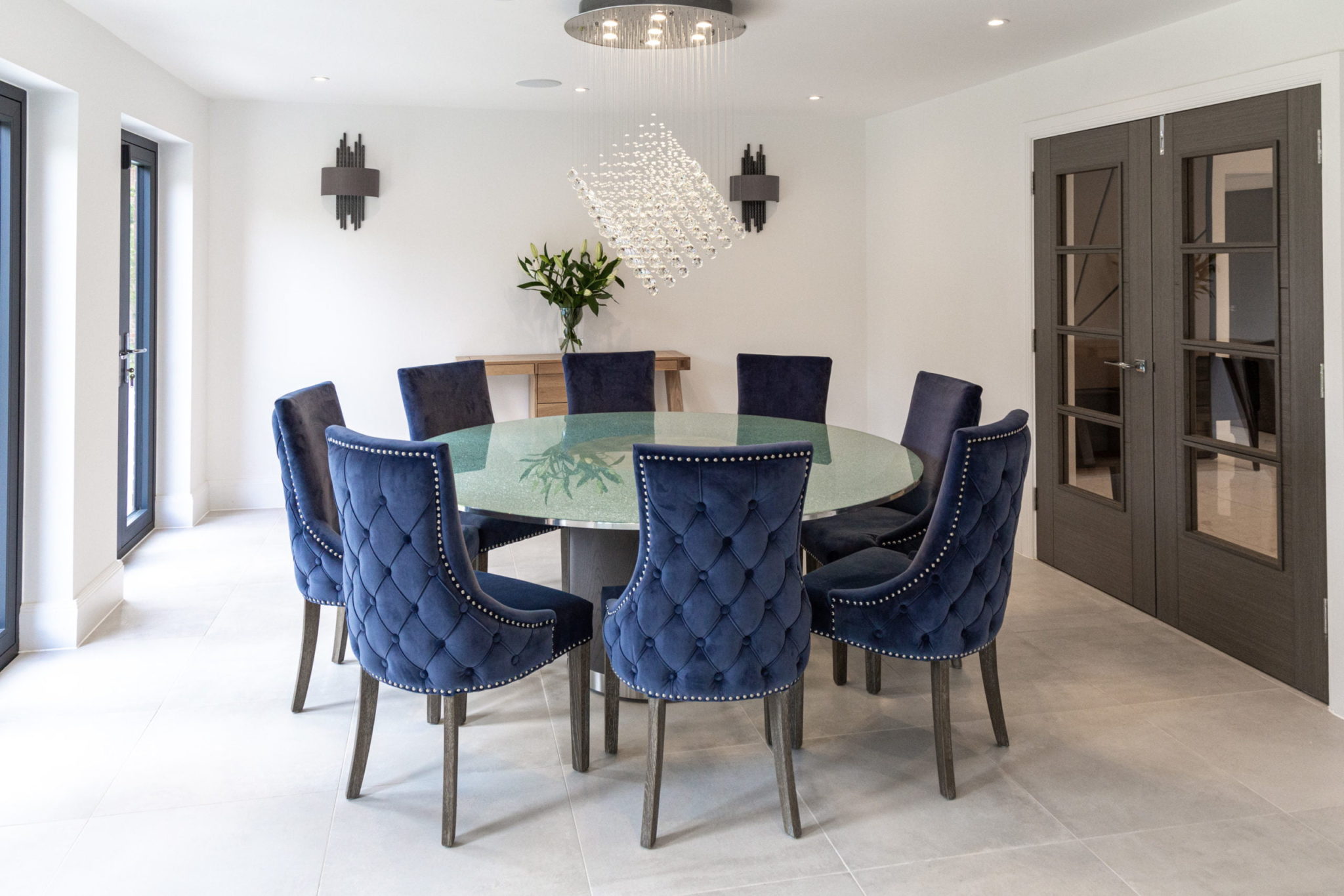 Walnut & Painted Kitchen
Our clients live in a detached five-bedroom house in the village of Great Amwell in Hertfordshire. Owners, Mr and Mrs W often have family guests to stay and enjoy entertaining and holding big parties. They therefore requested a kitchen that would function well for these gatherings, while suiting the large space – an extension added to the back of their home. It was also important that their new kitchen would complement Mrs W's pride and joy, the garden.
Read Case Study
View Portfolio
For the latest trends, new products and most recent installations see our Instagram – @Dobsons_Home