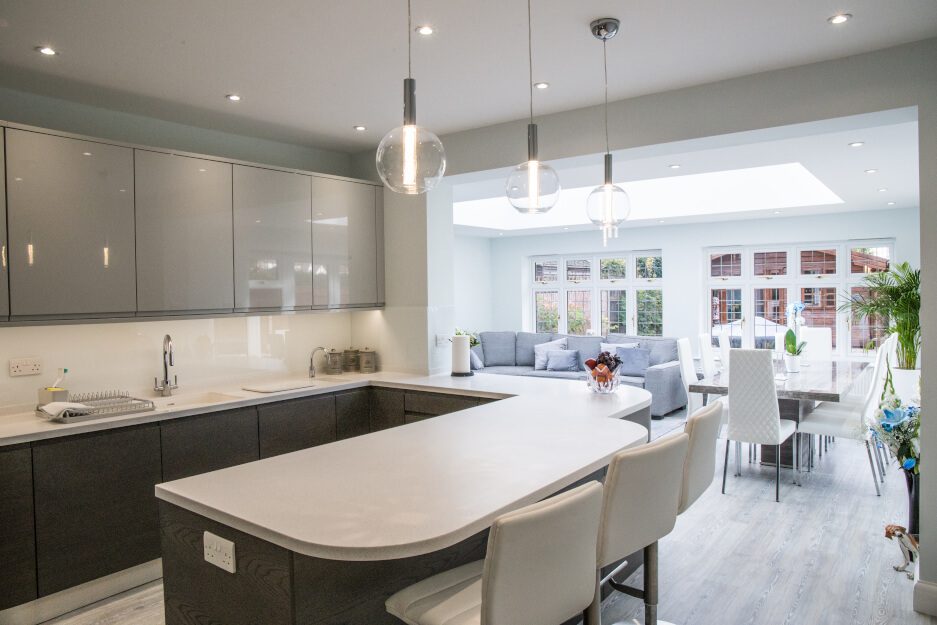 How much does a house renovation cost?
We often get asked 'how much does a house renovation cost', but to be honest, it is a bit of a 'how long is a piece of string' question. Renovating your home is a major project, and there are multiple factors to be taken into consideration.
These include whether you're doing a whole house or partial renovation, how large your property is, whether you need to make any structural changes to the interior of your property, and the quality of the materials you're planning to use. If you want to create a new luxury kitchen or new luxury bathrooms and en suites, the cost will be dependent on the brands you choose and how your new rooms will fit in with the rest of your house.
The cost of your house renovation is therefore dependent on your imagination and your budget.
As a guide, we estimate that our kitchens start from around £35,000 upwards and bathrooms from £15,000. This includes materials, installation and all services such as electrics, plastering etc. Windows and doors are priced individually which makes it hard to estimate but we can easily provide a free no obligation quote for these.
If you are considering changing internal doors, radiators or flooring throughout the house, then we can provide estimates for this work also.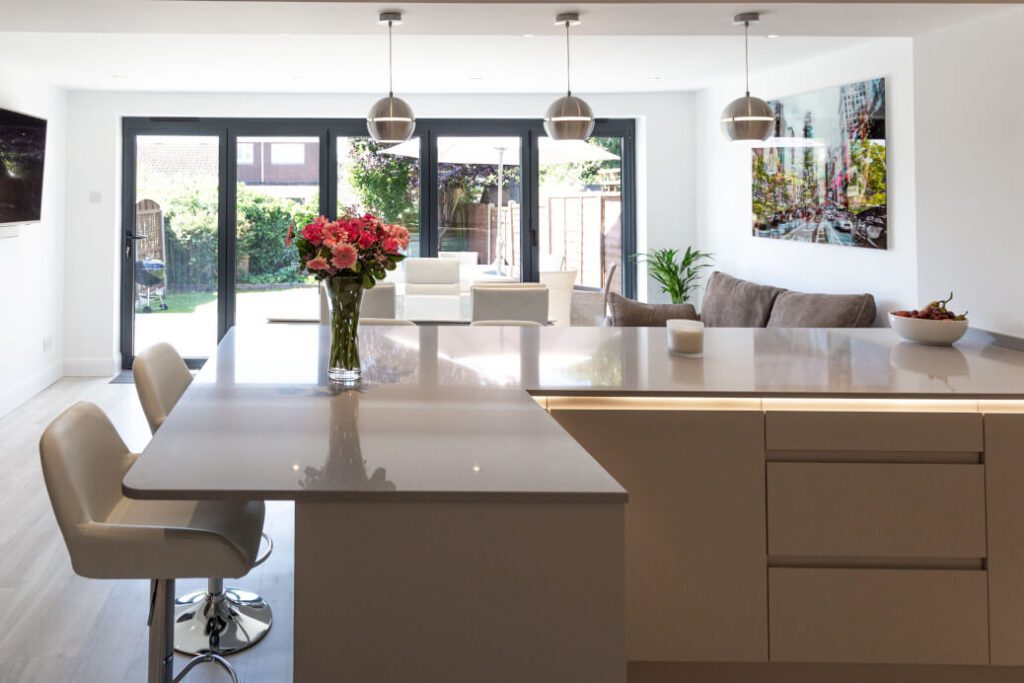 Always budget for the unexpected
It may well be that once you start the house renovation work, you will encounter problems you were previously unaware of. Alternatively, the cost of materials may rise or additional work may need to be done.
If you have already allocated a budget for unexpected contingencies, you will be able to approve the additional expenditure without holding up your project. It is generally recommended that you have a contingency fund of around 10%-15% of the value of your project.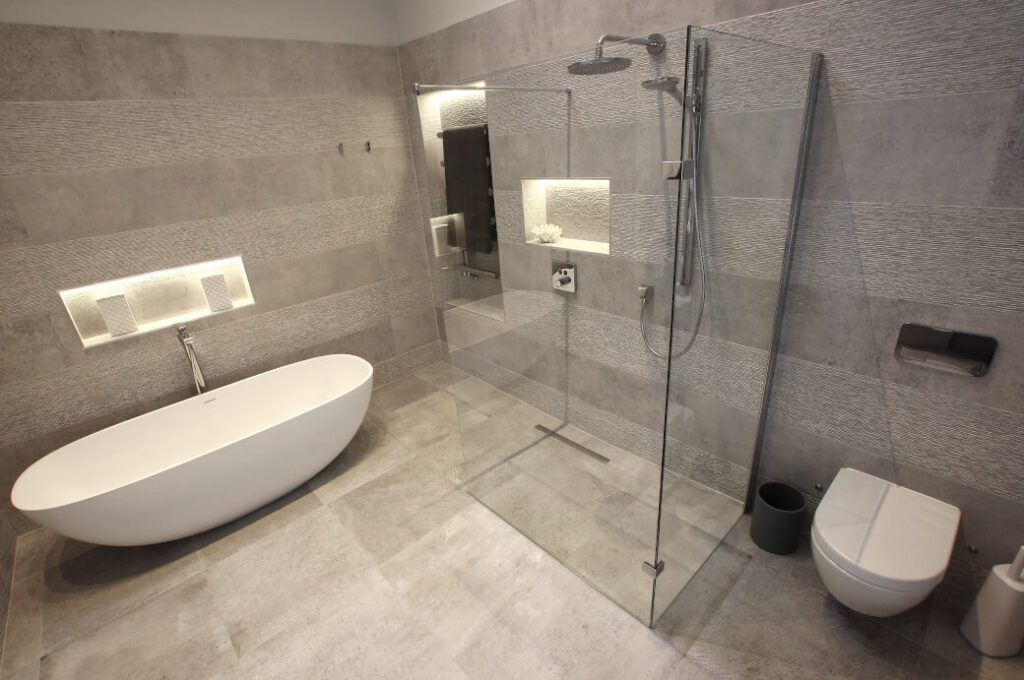 How you can guarantee value for money
Having the same project manager in charge of the overall project will help to guarantee value for money. At Dobsons we have many years of experience designing and installing kitchens and bathrooms as well as fitting replacement windows and doors – which is basically the majority of the work involved in a house renovation.
We therefore also project manage home interior renovations for our customers. This has the advantage of ensuring continuity of work and standards throughout the house renovation process and ensuring the entire renovation is the same high quality as the kitchen and bathroom. We have a great understanding of what works and what doesn't, the possible pitfalls to look out for, realistic time scales etc, which enables us to create designs and create a schedule everyone will be able to work to.  
We will work to ensure the project is completed on time and within budget. We use installers who know us well and understand why we need them to do a great job, which is one of the reasons why you can be certain your home renovation will be completed to a very high standard.
If you have plans to renovate your home, make an appointment to chat to one of our experienced designers. We can help you create a beautiful new home and take the stress of the project management off your shoulders at the same time as managing your expectations and making sure the renovations are completed on time and within budget.